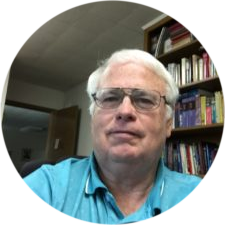 Pastor Randy Thomas came to First United Methodist Church in Fort Stockton in July of 2017. He grew up on a farm north of Vernon, Texas. Pastor Randy attended Fargo United Methodist Church as a child and graduated from Northside High School in 1972. Afterward, he attended Vernon Regional Junior College and Midwestern State University. He received his M.Div. from Liberty University and his Ph.D. from Trinity College of the Bible and Seminary.
Pastor Randy served churches in the Assemblies of God before taking a position as chaplain at the Wichita Falls State Hospital. He returned to the Northwest Texas Conference of The United Methodist Church in 1996.
He married Brenda in 1980, and they have two grown children. Elisabeth lives in the Oklahoma City area. Stephen currently lives in Fort Stockton. They are excited about the opportunity of reaching hurting people who need God's grace and a relationship with the living Savior.
CHILDREN'S MINISTRY DIRECTOR
If you call the church, there's a good chance that the cheerful, friendly voice you hear is that of Christina Duarte. She has recently come on as the administrative assistant. She has served many roles in the community of Fort Stockton in the schools and business world. She loves people and would love to serve you or help answer any questions you may have.
Toni has been serving our congregation for 15+ years. Her love and care for our children has been a blessing for all families who attend Sunday school and services through the years.