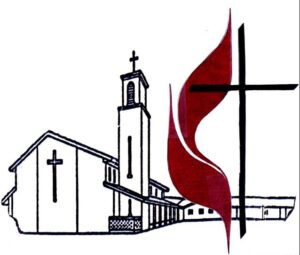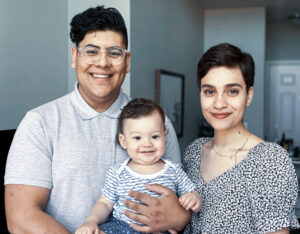 Let's make welcome our new Pastor and his family! Welcome Pastor Efrain Belmontes, we're so happy you're here!!
click HERE: youtube be taken directly to our channel. Live worship service Sunday's at 11 AM.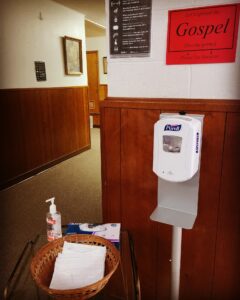 Let's spread the gospel and not the germs! We've got sanitation stations ready.
Need a mask for service? We've got you covered.
Join us Sunday at 11am
Sunday Service is now live streamed. The link will take you to our YouTube homepage. Be sure to give us a "Like" and "Subscribe" to be alerted when new videos are available.
A Letter from Pastor Randy
A Message from Pastor Randy
Our church restart task force met Sunday and agreed that it is time to restart worship services on Sunday, June 7, at First United Methodist Church, the Church of the Second Chance. It's exciting to get back to church after all the weeks of being apart. It may even seem strange after getting used to having church online. Thank you for supporting our church by watching it online and for your faithful generosity in your giving to your church. I encourage you to thank Christina for her diligence and skill in getting our service online.
In coming to the decision, we considered those who may feel like they are not ready to return. We do not want any of our congregation to feel compelled to return. However, we want everyone to know that we will do everything we can to keep everyone safe from this disease. Our decisions were made based upon the latest guidelines and considerations for the well-being of our congregation and guests.
We will practice safe distancing in our worship center/sanctuary to do our best to prevent spreading any infection during our worship service. For this reason, there will be tape on some rows of seats. We apologize for the inconvenience and look forward to the day that we can resume our usual practices. We will put signs up in accordance with the state guidelines and protocol for this pandemic.
We decided to make the following decisions based upon our preceding considerations.
We will meet at the regular 11 A.M. worship time beginning Sunday, June 7.

We will continue to provide a worship service online for those who are not ready to return as well as others unable to attend.

We will have hand sanitizing stations. In addition, we are purchasing two standing sanitation dispensers and one wall mounted dispenser (for nursery).

Adult Sunday School classes will meet at 9:30 since they can socially distance themselves in the classrooms.

There will not be any Kids' Ministry until school starts.

The nursery will not meet this Sunday, June 7, and will be evaluated regarding how to protect the children from infection.

Here are a few other notes related to the worship service:

We will have singing in our worship service. We ask everyone to carefully consider not coughing on or singing directly toward another person in the pews.

We will not have Communion through the summer and reevaluate it in the Fall.

We will not hand out bulletins/programs but will either stack them to be picked up or place them in the pews.

We will not pass the collection plate but will place the plates where people may give their tithes and offerings as they leave the worship service.
We look forward to seeing all of you and celebrating your return to our worship services.
Frequently Asked Questions
Click here to go to the FAQ Page.
*Morning Worship at 11:00
am
*Kids Worship for ages 5-12 at 11 am
Please Keep in touch with us!
Send prayer/praise requests