Ephesians 4:11-13 (NLT)
11 Now these are the gifts Christ gave to the church: the apostles, the prophets, the evangelists, and the pastors and teachers. 12 Their responsibility is to equip God's people to do his work and build up the church, the body of Christ. 13 This will continue until we all come to such unity in our faith and knowledge of God's Son that we will be mature in the Lord, measuring up to the full and complete standard of Christ.
Our vision is to see families and children of all backgrounds worshiping together and being transformed by the amazing grace of Jesus Christ.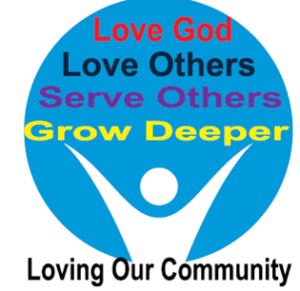 OUR MOTTO: THE SECOND CHANCE CHURCH
We aren't here to judge you because all of us have blown it and sinned. We are here to walk and grow together as we experience God's amazing grace.

God wants to transform us into the image of Jesus Christ. This requires an intentional, simple process.

First, it is clear and easy to recall. Simply stated it's 1.Loving God; 2. Loving Others; 3. Serving the World.
Second, it moves people along this process. Loving God is the entry point into the church in the Sunday worship service where we corporately worship God. Next, Loving Others is the expectation we will be involved in small groups to promote spiritual growth and development. Then, Serving the World assumes that we will serve people and tell others the good news of His love for us.